Scholarships The Te Rau Ora Scholarships aim to provide an opportunity to gain work experience within the drug and alcohol addiction sector. This opportunity is for those with lived experience, but not limited to health or academic history, cultural, or creative pathways.
If you would like to find out more about the scholarship, please contact Sophie Main (Sophie.Main@hewakatapu.org.nz)
Check out some of the previous recipient's stories
Te Aroha Mahanga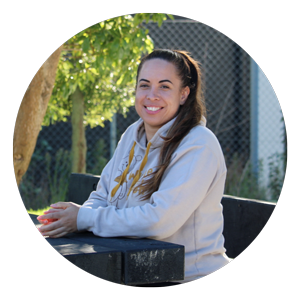 Te Aroha started out as a whaiora at He Waka Tapu, participating in the Mauri Ora Experience; an 8-week residential programme. Two years after graduating from the programme, Te Aroha became a Te Rau Ora Scholarship recipient.
During the scholarship, Te Aroha was able to get paid work experience in the AOD (alcohol and other drugs) community, a placement at He Waka Tapu and a mentor that helped develop a future plan. This plan included further study that she is continuing to this day.
Te Aroha is extremely grateful that she was given the opportunity to fulfil her dream, and "is now working in the place where it all started for me".
Matiu Brokenshire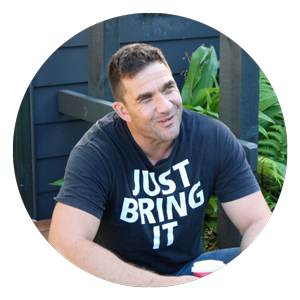 During Matiu's time in the Mauri Ora Experience at He Waka Tapu; an 8-week residential programme, he found a passion to help people in the AOD sector. After graduating, he was encouraged to apply for the Te Rau Ora Scholarship and to his surprise, he got it.
Not only did the scholarship allow Matiu to get paid to learn for a whole year, and produce presentations, but was also able to be himself with out-of-the-box thinking in a professional environment. He then found he loved working within the domestic violence industry and has continued that mahi for the last 7+ years. This is just one example of how other doors have opened for Matiu after participating in the scholarship.
Tangata tū tanga ora. Tangata moe tangata mate | When you stand you live, when you sleep your dreams die; a whakataukī that Matiu took away from the scholarship.
Damien Petersen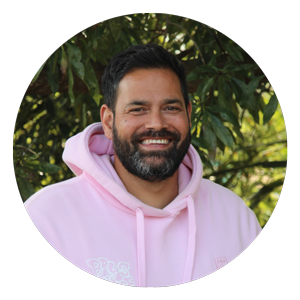 "Take the opportunities when they come, you don't want to be thinking what if. You never know where you'll end up." - Damien Petersen
When Damien participated in the scholarship (when it was called Te Rau Matatini in 2015), it made him look at his own lifestyle, and his values. The scholarship gave Damien the opportunity to do something new after working 11 years in the freezing works. If he didn't take the leap of faith, he would still be doing the same thing.
Damien learnt a lot from the scholarship around the Treaty of Waitangi and facilitation. There were relationships built with mentors from previous recipients who provided great knowledge and support. He's now worked in various roles at He Waka Tapu including at the Mauri Ora Experience; an 8-week residential programme, within the domestic violence team and becoming team leader to manager. Damien's proudest achievement is being the founder of the 0800 HEYBRO support line for men, because it's still running.
Irene Whittaker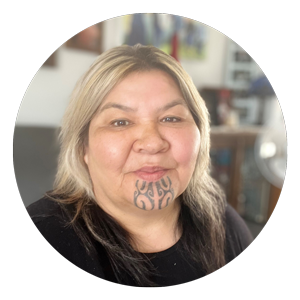 Irene grew up breaking the law. She was in and out of prison and addiction, living an illegal life. After waking up one day in the hospital, she realised something had to change. Irene came into He Waka Tapu and was referred to the Mauri Ora Experience; an 8-week residential programme. It's now been an impressive 10-year clean and sober journey, after graduating from the programme in 2012!
Irene then took a consumer rep role which led to peer support. During this mahi, He Waka Tapu kaimahi encouraged her to apply for the scholarship and undertake a health and addiction certificate. Irene was taken back by the amount of support He Waka Tapu provided and offered a safe space to build relationships. She never had anyone believe in her before. To this day she can still ring at any time when she needs to talk to someone.
The scholarship allowed Irene to have no student loan while gaining a Level 7 Applied Counselling qualification but studying had its challenges for her; learning the academic language and how to use a computer. She is really grateful to have been given the tools to be able to dream, have vision, teach her how important culture is, and have a voice.
Today, Irene's priority is her whānau, her whakapapa, and knowing her identity. These important aspects of her life weren't there before when she was using drugs and alcohol. For the last 4+ years, Irene has been working at Oddessy House as a team lead, supporting women in the Justice System, and developing a programme specifically for them 'He Kete Oranga O Te Mana Wahine'. During the scholarship, there's a requirement to attend the Cutting Edge Conference. Last year (2022) Irene presented her own breakout session on the programme at the very same conference.
"Surrender to change" was Irene's name on Whaiora Online and believes the change will occur when you surrender.
Arthur Ashby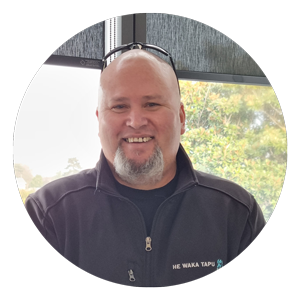 "Never forget who you are. Identity is such an important part of life" – Arthur Ashby
After 10 years of working on the family marae, learning Te Reo, Tikanga and whakapapa, Arthur started volunteering at He Waka Tapu. From there, he was encouraged to apply for the Te Rau Ora Scholarship, and do something he's never done before.
Arthur started co-facilitating groups, including within the Mauri Ora Experience; an 8-week residential programme. This experience gave Arthur hands-on learning, taught him how to facilitate, and get support from lead facilitators. He also learnt the importance of being honest, and connecting to healthy supports.
After being on the scholarship for 9 months, Arthur was offered permanent full-time employment at He Waka Tapu within the AOD team. He's now been there coming up 4+ years! He's learnt how to facilitate in different ways and feels it's beneficial to understand and be able to communicate to Whaiora knowing the language of addiction.