Unite against COVID-19 There have been quite a few challenges for whānau and the community with the latest COVID-19 outbreak. Some whaiora have needed extra support as they began isolating. The Community Connectors have been working hard to provide some assistance to those in need. They continue to deliver kai packages, cleaning products, Rapid Antigen Tests and required medications across Christchurch and Ashburton.
The Community Connectors can help with:
If whānau/individuals are eligible for MSD assistance, they can work alongside them to help them get food
grants, assistance with clothing or any bedding etc. they may need
If whānau/individuals are not eligible for any MSD assistance and are needing food grants, assistance with clothing or any bedding etc, Community Connectors have resources to help (they must not be eligible for MSD assistance in any way)
If the whānau/individual are needing delivery or pick-up services for groceries, medications, or other important errands they may not be able to complete, they can complete them.
The Community Connection position is not an income-tested service. Meaning, that if a whaiora is not eligible for MSD assistance due to high income/assets, but only needs someone to help them facilitate important errands they can still step in and help.
An online form through the MSD website needs to be completed to access Community Connector assistance. Alternatively, whaiora can call the MSD Customer Service line on 0800 559 009.
He Waka Tapu Connector Rangimarie in action
Stuff recently published an article featuring He Waka Tapu Connector, Rangimarie. The article talks about the struggles that whānau go through while sick with COVID-19 and isolating, and shares Kristin Webster's story. Kristin said she was extremely grateful for the care package delivered by He Waka Tapu. Read the full article.
Meet the He Waka Tapu Connectors
Renee Willis
Ōtautahi | Christchurch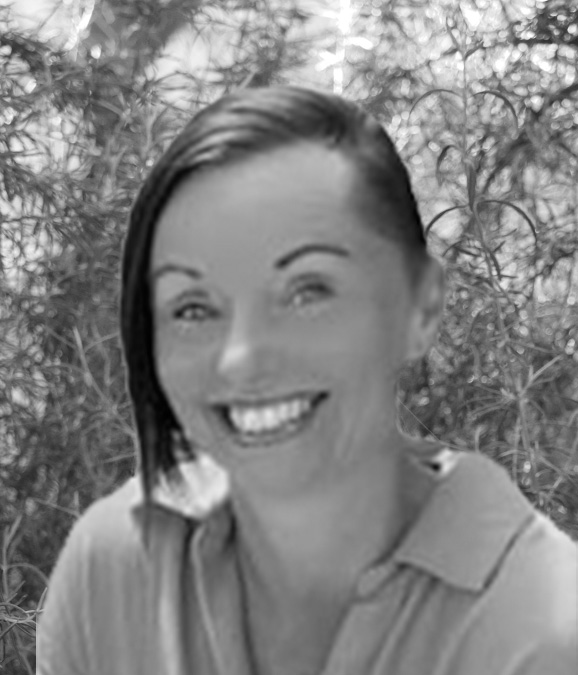 Rangimarie Teautama
Ōtautahi | Christchurch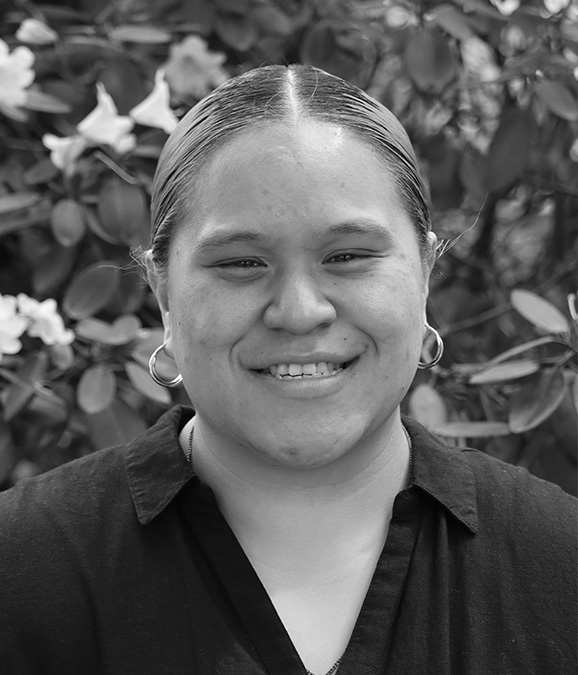 Gina Tomlinson
Hakatere | Ashburton
Rana Kohunui
Hakatere | Ashburotn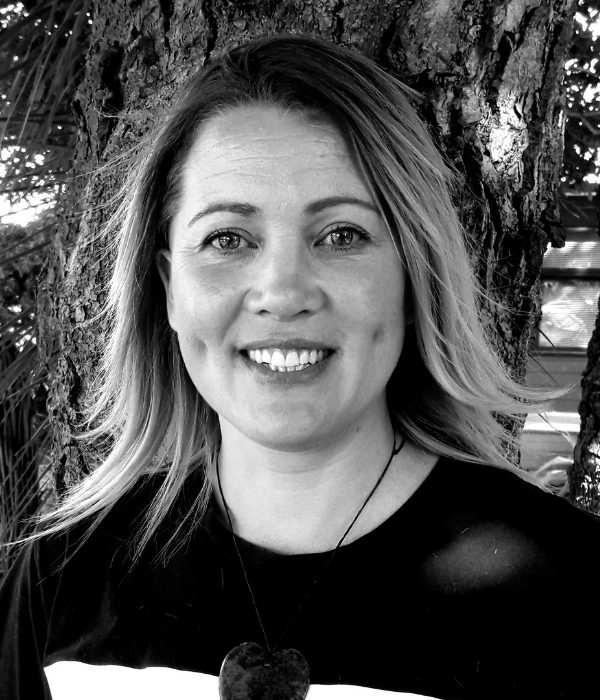 Chat's is all about outreach into whānau Māori communities. Using the promotional trailer, we were able to pop-up in various locations where informative conversations can be had around COVID-19, in a safe environment, provide vaccination opportunities, and support whānau with information. The awesome Kaimanaki kaimahi arranges vaccine appointments and offers transport.
This initiative has currently supported 52 community members with getting either their first or second vaccination.
14/12/21 - Chat's supported 5 whānau Māori with their second vaccination.
17/12/21 - Chat's supported 8 whānau Māori with their first vaccination.
21/12/21 - Chat's had a whooping 22 whānau Māori that received their first vaccination.
23/12/21 - Chat's had another 17 more whānau Māori received their first vaccination.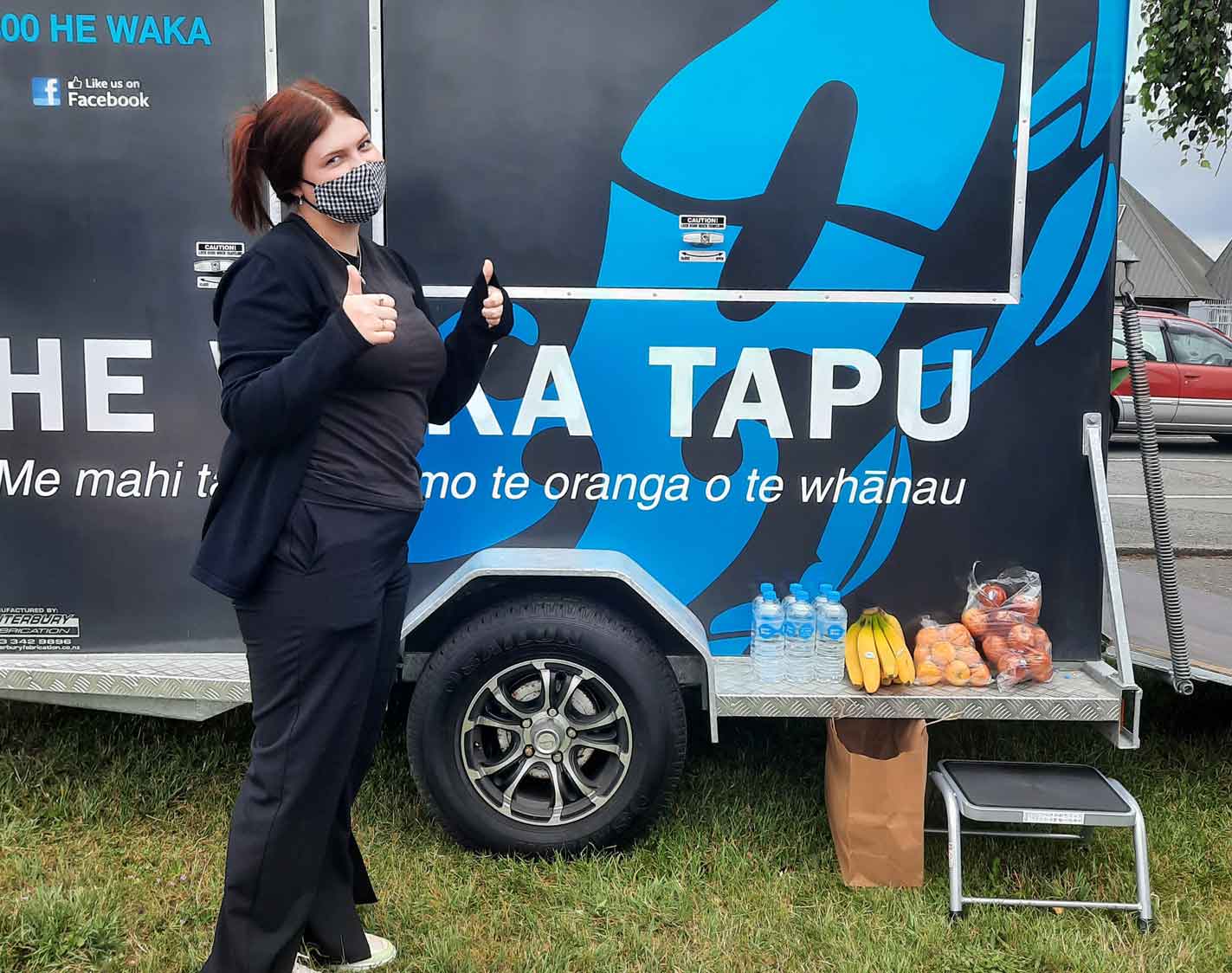 By getting the COVID-19 vaccination, you're protecting yourself, your whānau, your community and most importantly, those who are at higher risk of serious illness like our kuia and kaumātua.
The Māui Clinic @ South City is now open and accepting bookings for you and your whānau.
To book:
Phone

0800 MĀUI CLINIC (6284 2546)

or 0800 PASIFIKA (0800 727 434).
Māui Clinic @ South City is a collaboration between He Waka Tapu, Purapura Whetu and the Canterbury District Health Board. Working together to make the vaccine available to our community.
You will need two doses of the vaccine, six weeks apart

Both doses of the vaccine are FREE and available to everyone aged 12 or over

It does not contain the virus, or a dead or inactivated virus, or anything that can affect our DNA.

You'll need to stay for 15 minutes after getting vaccinated.

Still have questions? Watch the

NZ Vaccine Facts series