Rangatahi voice

Providing rangatahi in the community with the information and tools they need to succeed Kia Piki te Ora | Suicide Prevention
Our rangatahi are important to us and we want to provide tools and information that helps them strengthen their happy place. Check out what our rangatahi whaiora had to say about the support offered by the Kia Piki Te Ora | Suicide Prevention kaimahi.
"I learnt how to open up to people"
Jade started noticing depression when he lost his father to suicide. After having a kōrero with Rawiri (Kia Piki Te Ora Kaimahi), he realised there are other people and rangatahi out there going through the same thing.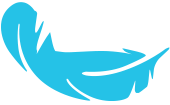 "I just needed some help and found Ra"
We are all affected when our mental health is compromised. For Tane, he found his anxiety levels increased, had low confidence, and lacked motivation. Rawiri (Kia Piki Te Ora Kaimahi) was able to provide Tane with coping mechanisms that worked for him and find himself again.
Doing the TKR programme helped me open up
"Kia ora, my name is Te Whareroa Moehurori. I'm 14 years old and my mental health struggle started when I found out my dad was diagnosed with cancer last year. I have anxiety some days thinking about it and worrying for his health and how he is doing. Doing the TKR programme has helped me to open up about things, understand that I shouldn't let life situations stop me from worrying about things I can't control. Through the funding I was able to get some rugby boots and equipment to help me focus on my well-being and physical goals that I enjoy doing and am able to look forward to what the future holds."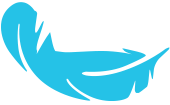 I'm grateful for everything that he waka tapu has helped me with
"I'm grateful for everything that he waka tapu has helped me with everything!! I have changed everything and it was a big difference and I have never felt so great in my whole entire life and I'm thankful for everything!!! Thank you Kiriana, Kiri and Tyler for helping me through everything I really appreciate it!!!! NGĀ MIHI HE WAKA TAPU!!!!"
Learning different coping skills has helped me
"Kia ora, my name is Azmyth Moehurori. I'm 12 years old and my mental health struggle started when I moved to Christchurch with my whānau from South Auckland. I struggle with confidence and get anxious about new things or a big setting and it can make me feel alone or isolated. When I did the TKR programme with Ra it helped me to open up with someone about how I was feeling inside and then learning different coping skills to practise using has helped me to feel good about myself even with things changing. Through the funding I was able to get a pair of running shoes and running clothes to focus on my goals of making the school basketball team or a basketball club next year. My dream is to play in a pro league one day and hopefully become successful in basketball or sports."