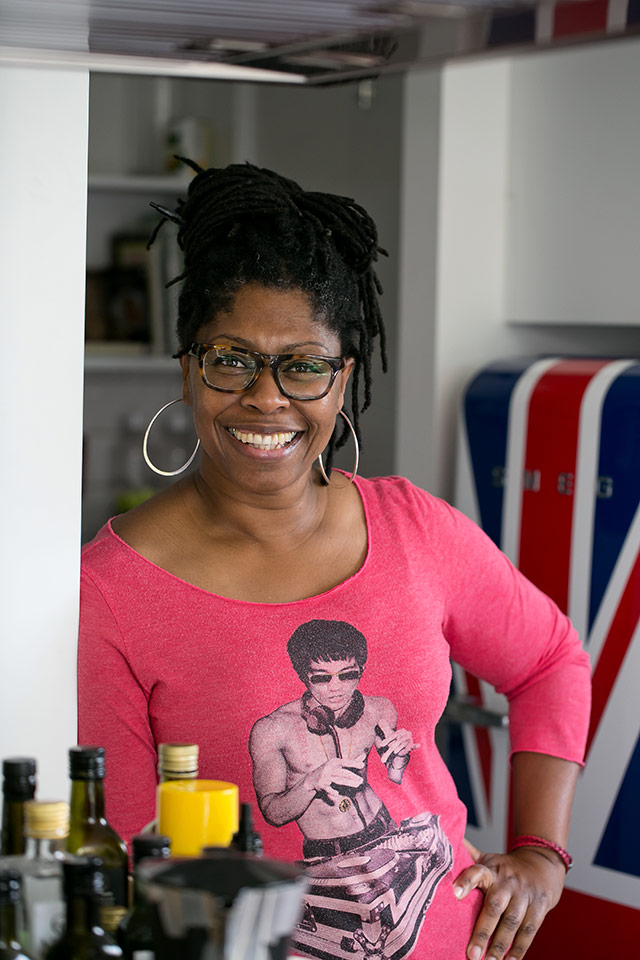 He ngawari ki te whakarite kai, ma te whakamahi i nga kai o te waa, ka hauhakehia mai i nga maara hapori e mahi ana i te rohe.

To provide easy to prepare meals, using seasonal ingredients, harvested from locally produced community gardens.
Areas of focus will be:
Meals - Low cost, easily accessible for family
Educate – via quick and easy food hacks
Create – confidence in the kitchen
Inspire – to use fresh, new ingredients
Future – improved nutrition, balance and food knowledge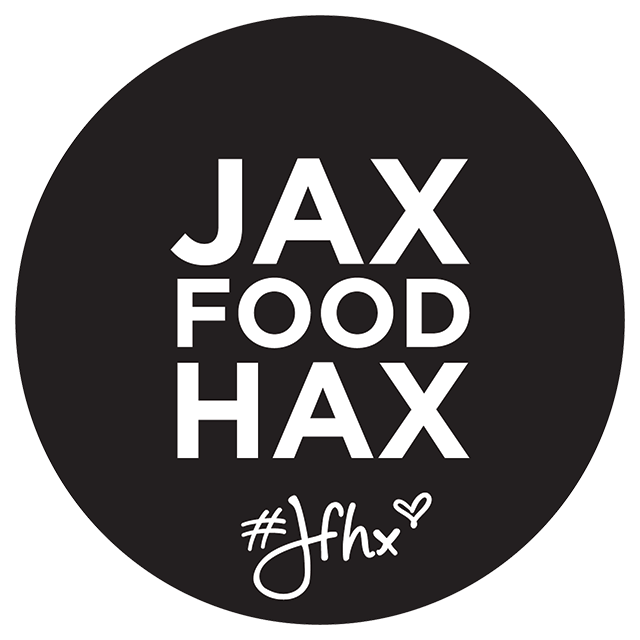 He Waka Tapu have access to seasonal vegetables, currently being produced via a series of eco-friendly, companion planting projects in and around Christchurch / Canterbury.

Harvesting is accessed via various edible gardens and picking pantries, with boxes of fresh produce regularly delivered to 161 Pages Road.
Currently in the gardens a selection of leafy greens, herbs, vegetables, brassica and salad.
He Waka Tapu clients, therefore have the opportunity to access these ingredients to take home and create meals for themselves or their whānau.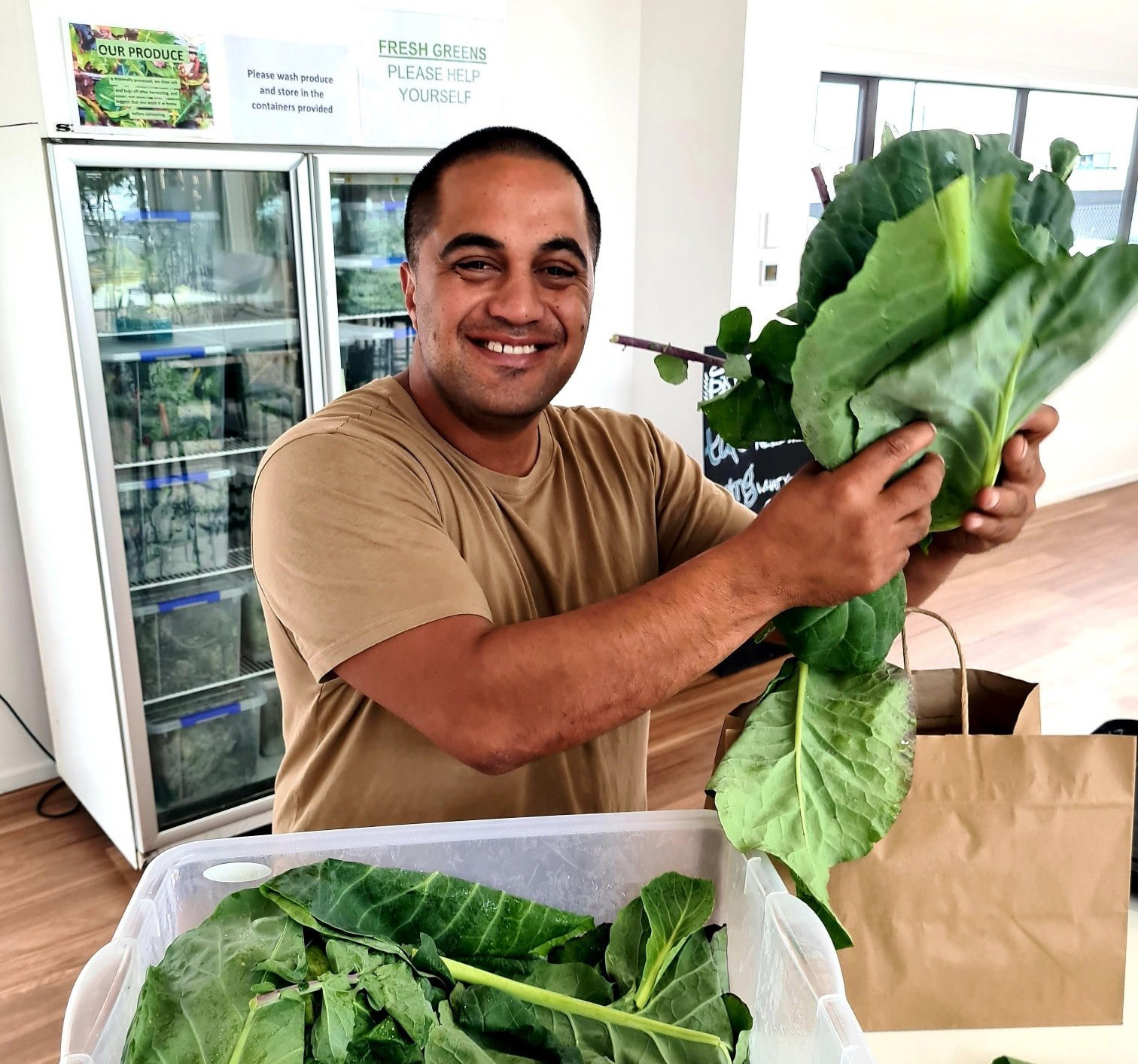 Food is the most social gift anyone could create and share. It represents culture, sustenance, nourishment and love. It is my hope that following each class, as a whānau we break bread and share kai together. This also binds the tactile memory of our time together in the kitchen.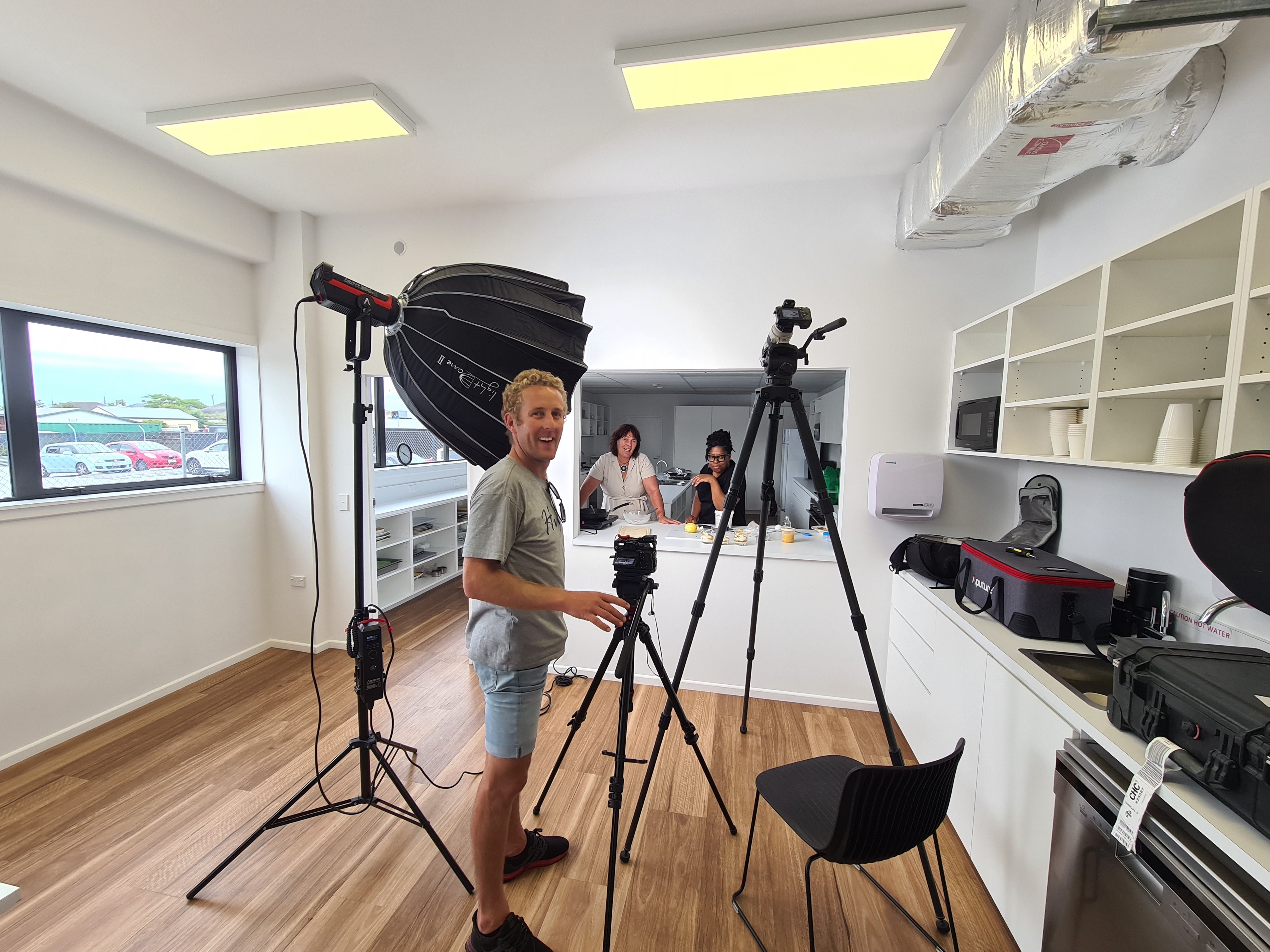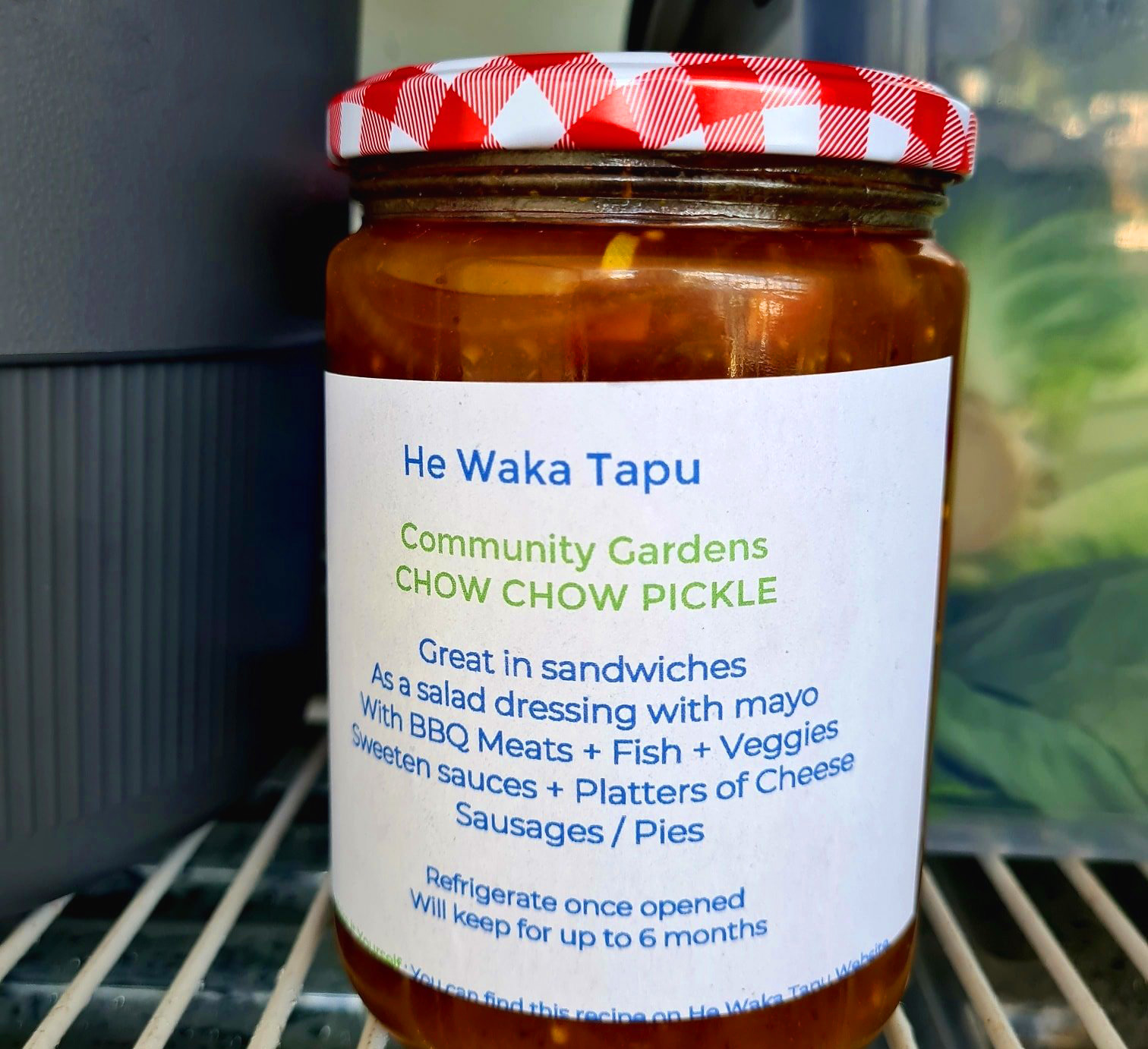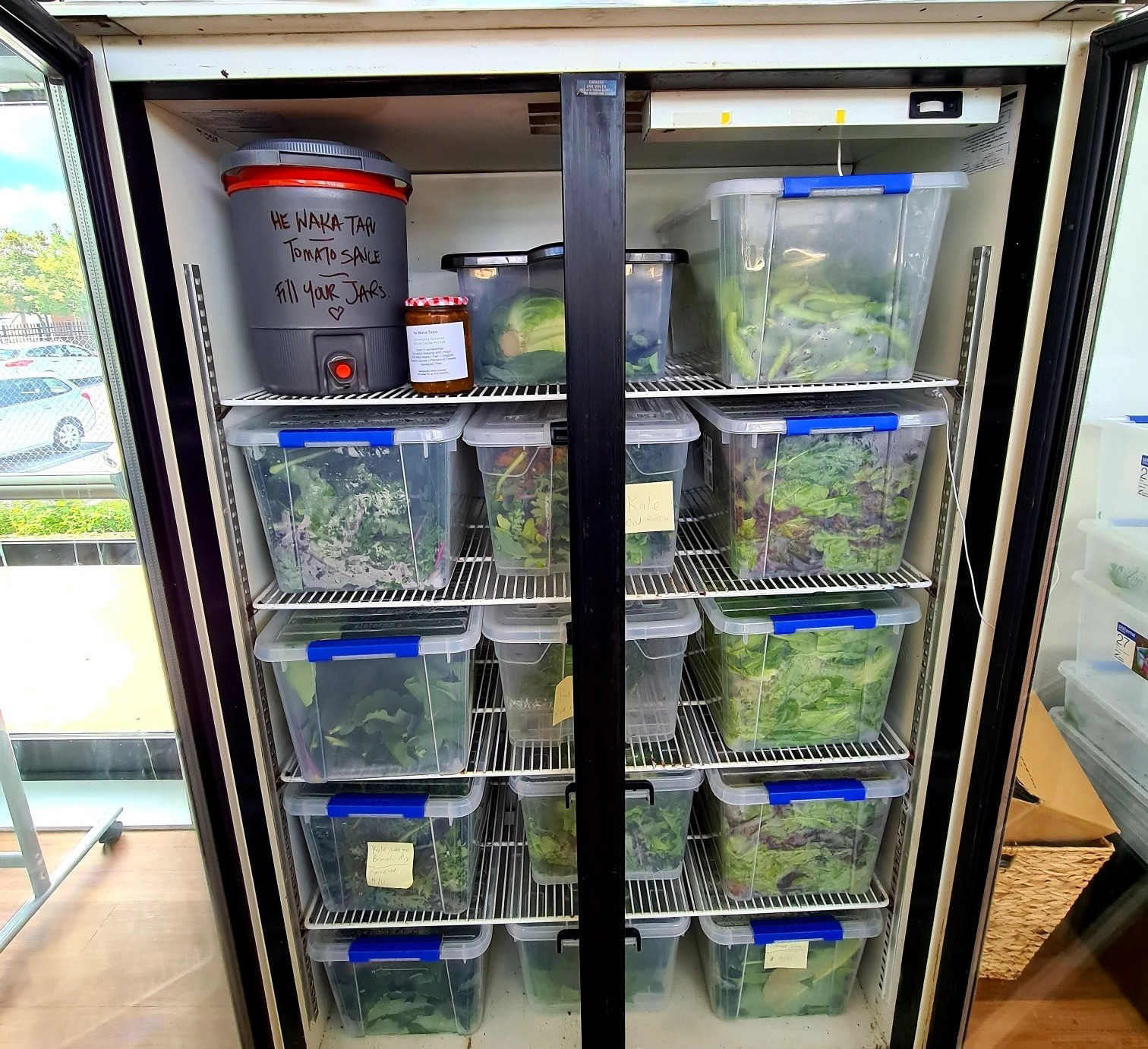 Pickles & Chutney Production + Create a selection of He Waka Tapu pickles, chutneys and sauces to sit in the resource pantry.
Quick as a Flash : Ham & Cheese Spinach Bread Quiche
What's in the Pantry + Quick Hax to Lots of Flavour + Salads
+ Instant jar of flavour – using herbs & spices
+ Herbs Usage : flavoured butter / margarine
+ Salads and Salad Dressings.
One Pot Dishes
Three dishes that can be made using just one pot
+ Creamy kale and potato soup
+ Veg loaded mac and cheese
+ Curried mince chop suey
Three ways with mince
+ Sweet and Sticky Meatloaf
+ Herby Pork Sausage Ragu with Spaghetti
+ Beef and Beetroot Burgers
+ No recipe - Fruit Sponge
+ Instant Marmalade Ice cream
+ Lemon Curd and Ginger Eaton Mess Trifle
Fakeaways
+ Crispy Fish and Kumara Chips
+ Pad Thai Noodles (rice)
+ Curry + herb & garlic flat bread
Three ways with chicken
+ Chicken & sweetcorn soup
+ Chicken + veg pie
+ Chicken and pasta bake