Careers Me mahi tahi tātou mo te oranga o te whānau. Working together for the wellbeing of family.
He Waka Tapu is a kaupapa Māori organisation located in Ōtautahi (Christchurch), Hakatere (Ashburton) and Wharekauri (Chatham Islands).
We're all about connecting with our people, exploring into Māori values to truly understand their needs.
Together with our hapori, community agencies and other service providers, we work hand in hand to support the well-being of whānau.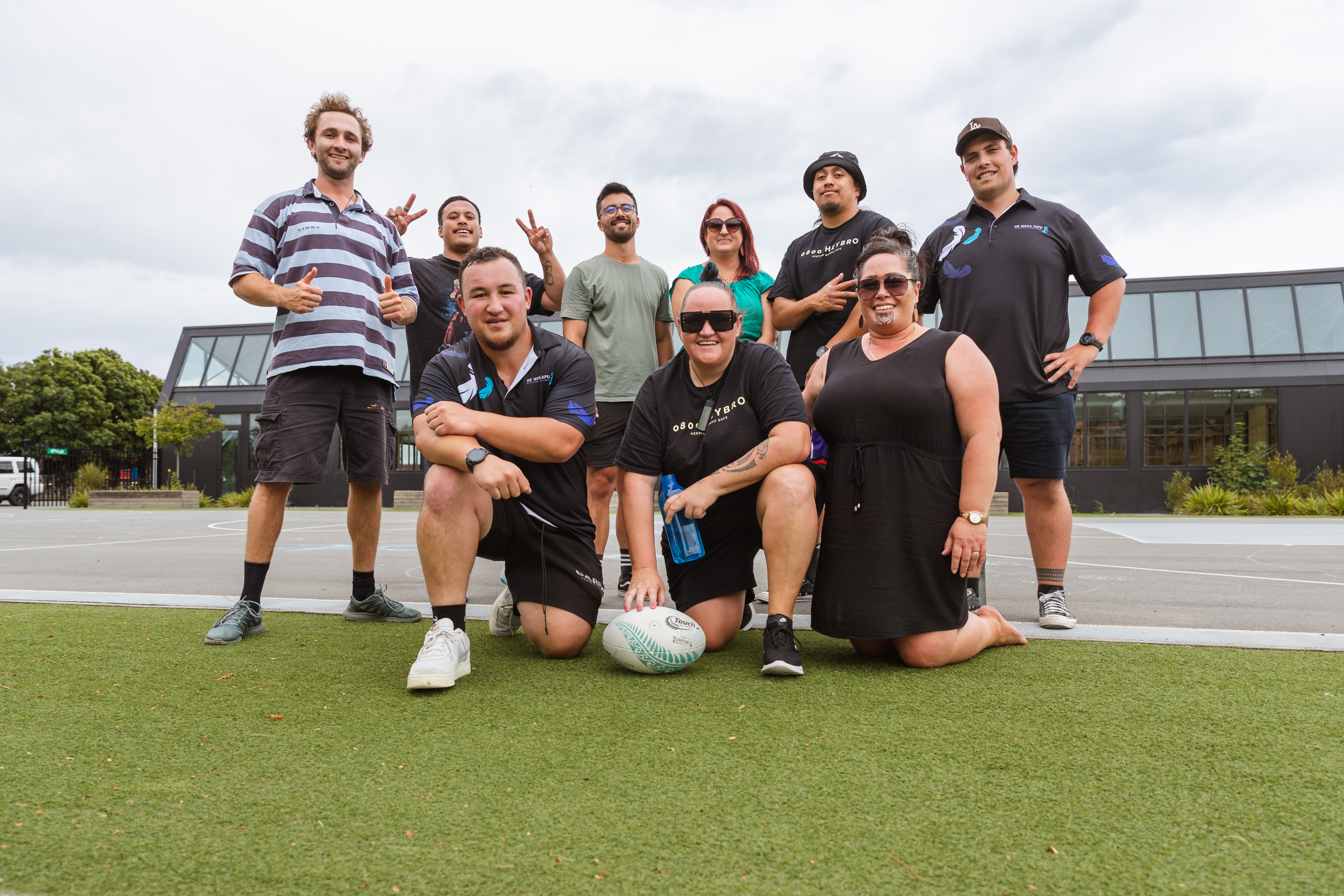 Ko wai matou, who are we?

He Waka Tapu delivers a multipurpose healthhub
in the east side of Ōtautahi.
We are dedicated to enhancing the well-being of whānau and the wider community guided by Te Ao Māori framework in support of our mission 'to be the primary source of practical knowledge about whānau well-being'.
We are respectful and show generosity and care for others, ensuring everyone's mana is enhanced
We build relationships through shared experiences and working together
We lead by inspiring others to see what is possible
Expression of interest
At He Waka Tapu, our team is constantly evolving and expanding, driven by the passion and dedication of our kaimahi. We believe in the power of collaboration and continuously seek out talented individuals to join us on the waka.

We are proud of our diverse and dynamic workforce, and support our kaimahi to succed in both their professional and personal journeys. Due to the nature of our work and growth we are always on the lookout for dedicated kaimahi (workers) across various departmets. Including, but not limited to; Hospitality, social work, management, drug and alcohol support, marketing, I.T and more.

If you are enthusiastic, and committed to making a difference, we invite you to be a part of our journey. Your unique talents and perspective could be the catalyst that propels us forward. Join us in shaping a better future together!

If you are interested in becoming a part of our journey, we encourage you to submit an expression of interest below. We look forward to welcoming passionate individuals who share our vision and values.

Me mahi tahi tātou mo te oranga o te whānau.