Evidence
Through the provision of evidence based, mana enhancing, timely and high-quality support we will demonstrate that whānau are leading better lives Me mahi tahi tātou mo te organa ō te whānau (working together for the wellness of whānau).
"Our whakataukī is a wero for all kaimahi.
Through the provision of evidence based, mana enhancing, timely and high-quality support we will demonstrate that whānau are leading better lives. We then can know we are providing great services that are impacting positively for whānau."
(Taumata Whakitenga 2019 – 2024, He Waka Tapu Strategic Plan)
How we know our services are supporting whānau
To know if we are making a difference for whaiora our kaimahi gathers evidence to monitor progress and outcomes so this can be discussed with whaiora. Personal information is always treated with respect and is confidential to whaiora and whānau. We gather the information together, summarising overall outputs and outcomes of different services, and presents this in an anonymous format to our funders and the HWT Board.
Commissioning research and evaluation
He Waka Tapu commission's independent research and evaluation to understand what is working well and areas to improve service delivery for whaiora and whānau and our partners in the community.
2019 Whaiora Satisfaction Survey
HWT invited whaiora between 11th January to 20th December 2019 to take part in an anonymous and confidential Survey Monkey survey about their service experiences. 244 whaiora responded. No names were attached to surveys, unless whaiora indicated they would like HWT to follow-up with them. The survey is conducted by an independent researcher/evaluator, Dr Sue Carswell, who is the only person with access to the individual Survey Monkey results.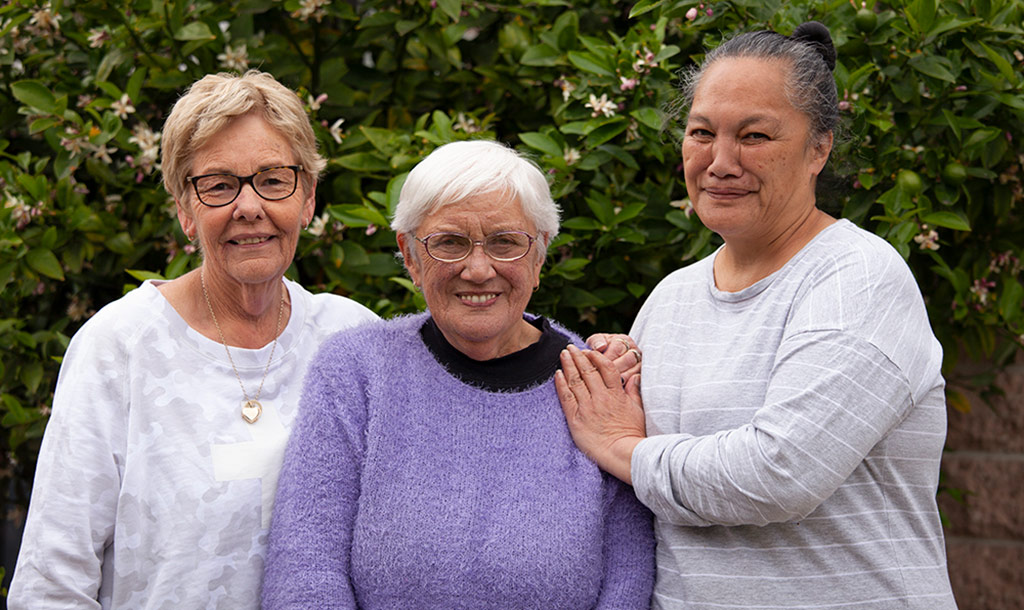 The projects we commission and those we take part in all provide us with opportunities to reflect on our practices in new ways and both celebrate our strengths as well as identify where we can do better and we can innovate to meet the needs of whānau.
He Waka Tapu uses the evidence gathered to inform the development and improvement of our services. For example, feedback from the annual whaiora satisfaction survey is used to make changes to improve the way we deliver services to whaiora and whānau.
He Waka Tapu takes part in research and evaluation projects commissioned by others including pilots and the development of new initiatives.
Evaluation Framework
This report sets out an evaluation framework for He Waka Tapu (HWT). The framework was developed with funding received from the Ministry of Health, Māori Provider Development Service (MPDS) in 2020. He Waka Tapu has contracted independent evaluators, Dr Sue Carswell, and Hector Kaiwai, to develop the framework in consultation with the management team and kaimahi to identify the purpose, scope, and appropriate methodologies to use.
Three broad focus areas for the evaluation are identified:
To what extent is He Waka Tapu making a difference for whaiora and whānau? (outcome evaluation)
How is HWT making a difference for the community? (impact evaluation)
What are HWT strengths and what are the opportunities for improving the way services are delivered? (process evaluation)
Making services reachable
In October 2013 The Institute of Environmental Science and Research Limited (ESR) was successful along with their partners, Canterbury University, Social Policy Evaluation and Research Unit, and Mokowhiti consultancy in obtaining 3 years of research funding from the Ministry of Business, Innovation and Employment (MBIE).
The aim of the research is to develop a practical model or models to enable constructive engagement between services and hard-to-reach populations.
A case study approach has been employed to understand what makes successful engagement, and to develop the necessary knowledge and tools to enable populations to access and uptake services.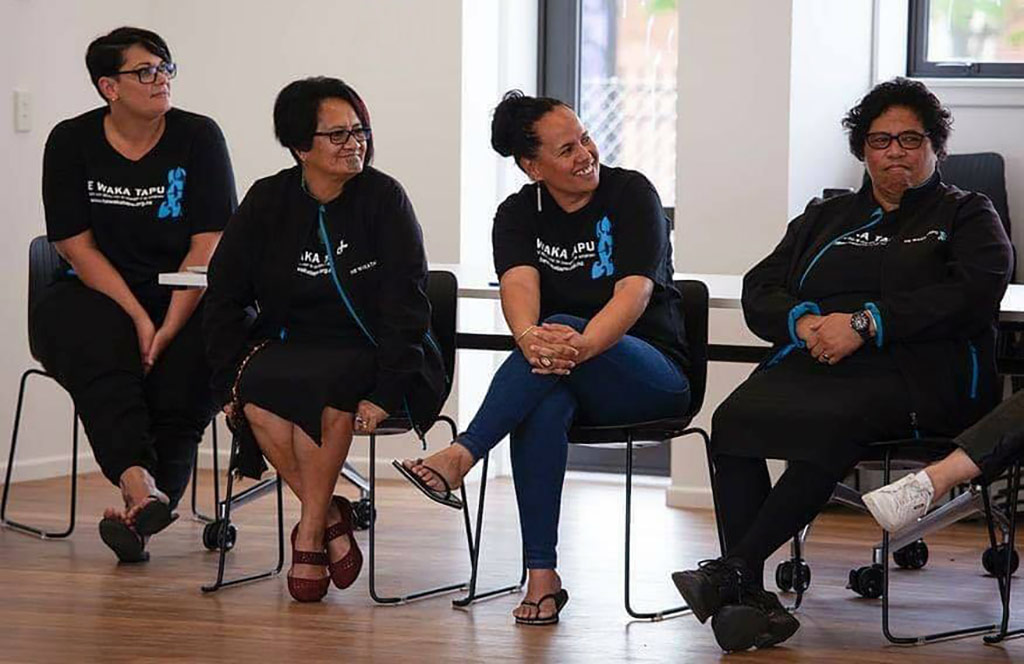 Our kaimahi are passionate about the mahi we do with whaiora and whānau. We support kaimahi to develop their knowledge about Te Ao Māori.
Kaimahi professional development is supported in a number of ways including supporting continuing education at graduate and post-graduate levels and attendance at courses, workshops and conferences.
He Waka Tapu supports student placements from Level 3 onwards and internships from Level 8 from a range of disciplines including nursing, addictions & mental health, psychology, general practice and social work.
Kaimahi Satisfaction Survey
The purpose of this survey is to generally gauge He Waka Tapu (HWT) kaimahi satisfaction with the service, identify areas of concern as well as suggestions for improvement, and encourage discussions between kaimahi and management about service development.
Communications Survey
He Waka Tapu commissioned this survey to inform the development of their communications strategy which is being developed by Rata Foundation. The survey was distributed to a wide range of stakeholders to get feedback on current He Waka Tapu communications and find out more about stakeholders' communication preferences and priorities.